3M, Avery, Arlon and many other vinyl manufacturer offer a wide range of color selection. Colors are integral part of life. In the world of art, visual communication and graphic design, colors bring life to designs. And, without the right color, the purpose and objective of design can get affected.
In design and daily life, color plays an essential role. It draws our attention to a graphic. Often an emotional response can be triggered. It can even express a valuable message without the use of words. Colors don't only decorate an item; they have an emotional effect as well. Our designers at America Graphics use this power of colors to invoke different emotions from the target audience.
The color selection method holds significant importance when we are designing graphics that are to be used professionally in different industries. Here at America Graphics, we have a professional team of graphic designers that perform their job in the best possible manner. Color selection varies according to the client's requirements, and it also depends upon the theme of the graphic. Our graphic designers choose colors wisely by following a complete process.
Our Color Selection process Is very crucial in choosing the best colors for your design projects. Understanding the Target Audience The audience has the power to change our entire direction. At America Graphics, we research on the target audience of our clients and keep track of the market shifting patterns to deliver the best possible result.
It is critical for any project to study the target audience, and at America Graphics, our designers and product research team studies that before working on a project.
An apt example would be a website for which the graphic design is needed. When it comes to women, it's going to work light shades like pink, cream, pastel, etc. Soft tones, ideal for these sites with great lighting. Experiment with dark colors and shades if the site is exclusively for men. Here are many greys, browns, blacks, etc. working best. For children, something means a shine of bright colors with many animated characters and situations. Our graphic designers keep all these things in their mind while selecting appropriate colors for the graphics.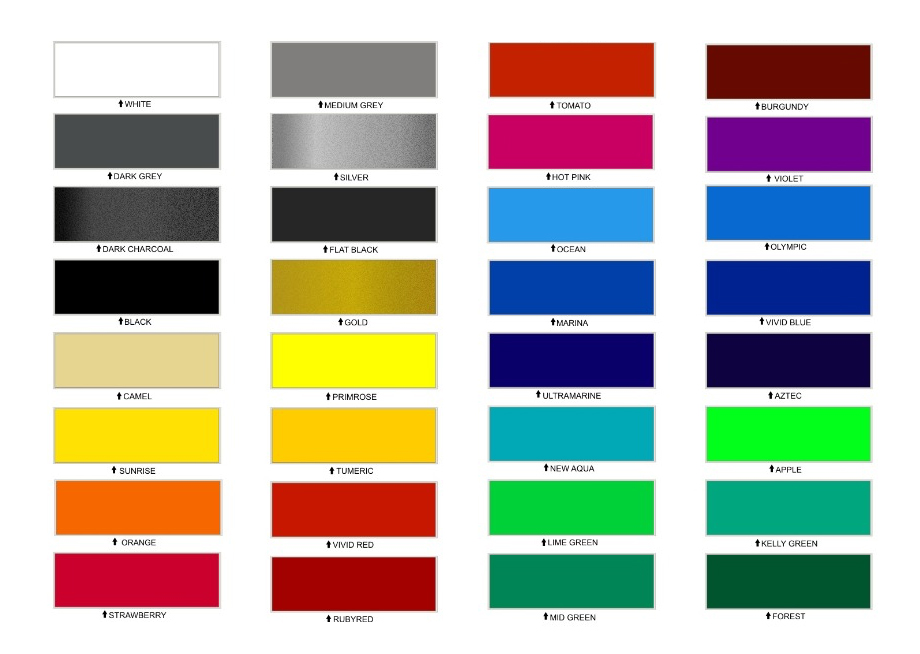 Choosing between Avery, 3M, Arlon vinyl graphics must go along with matching the best CMYK, RGB or Pantone color scheme.
Color Theory presupposes a few known concepts. Red is about action with a rash snap. Green is about the permissibility and environmental consciousness, but in some cases it also involves practice. Calculated and cultivated Blue is cool. Yellow stands for youth and liveliness. This is just a minuscule representation of color theory. In the end, what that means depends on the situation and mood of a person taking. What our designers do is that they regularly interact with the clients and observe their mindset, their requirements about specific designs, and what colors they would like to have in their graphics. All these critical points are discussed with one on one discussion of our designers with the clients.
Colour Affects Customers - People decide whether or not they like a product within 90 seconds or less. Science suggests that about 90% of that decision can be based on color. Bright colors like yellow, red, and orange induce positive psychological reactions in customers relating to emotions such as energy, warmth, fun, and optimism. Cooler colors such as blue, green, and purple inspire feelings related to calmness, elegance, and comfort. It is through the proper presentation and combinations of these colors that we can reach out to customers in the most productive ways.
Bright, Bold, Vibrant, Solid, Metallic, Satin, light and dark colors are all part of the art director, graphic designer and sign maker's Color Harmony.
The word "harmony" often associates with something orderly and pleasing. Color harmony is about the implementation of the colors in design most attractively and effectively for our perception. When colors are organized, viewers feel pleased and calm. Similarly, disharmony in design gives out the feeling of chaos and disgust. Color balance is vital in design since users make their impression of the website or application by the first look, and colors have a significant influence on them. Our designers distinguish the basic color schemes that work more effectively.
The background is finding out who the client is and taking into consideration their history. The history of a company can be constructive in designing, especially if it is a branding project. Insight into the background of the client or company can also really lead to some fresh design ideas. The background study offers us to design exceptionally unique because every brand story is different, just like every person. These can be crucial to choosing colors while designing, planning for a campaign or brand identity as it sets our work apart from the competition.
Keeping the focus on originality and New color schemes. At America Graphics, our designers don't play with established standards. Still, they understand that standards might also have had a history and a beginning. It is time to make a bit of experimental and open the door more broadly because our designers are sure about their abilities and target audience analysis. We seek new ways and new colors as best graphic designers accept the color theory.
At America Graphics, you'll love the way our designers work and manage their color selection process.
A Bold Design Process - Whether your company's colors are being showcased on media walls, car wraps, vending machines, or on event canopies, you can never underestimate the impact that the effective use of color might have on your potential customers. We select the colors that most accurately express your vision for your company. We offer graphic design specialist who can work those colors into a universally appealing vision and printing specialists who can bring that design to life on printed media.
PSYCHOLOGY - This is one of the most potent elements along our color choosing journey, and it's also the most fun. We research on how colors affect people. This is where we get to combine the power of our visuals with colors that will deliver your message. How specific color affects the psychological response of the viewer is compelling.